We are EarthGen.
The next generation will inherit two interconnected crises they did not create: climate change and social injustice. EarthGen is a non-profit organization that equips youth to grow their power as changemakers for a sustainable future.
Our Mission
EarthGen guides and supports youth, educators, and school communities to become leaders for a healthy environment. Through EarthGen's science-based, action-oriented programs, young people gain the knowledge, skills, and experience they need to think critically, act with purpose, and bring others together to solve the challenges we face. With a focus on underserved communities across Washington state, EarthGen works to ensure that every young person can learn and take action to create a just and sustainable world.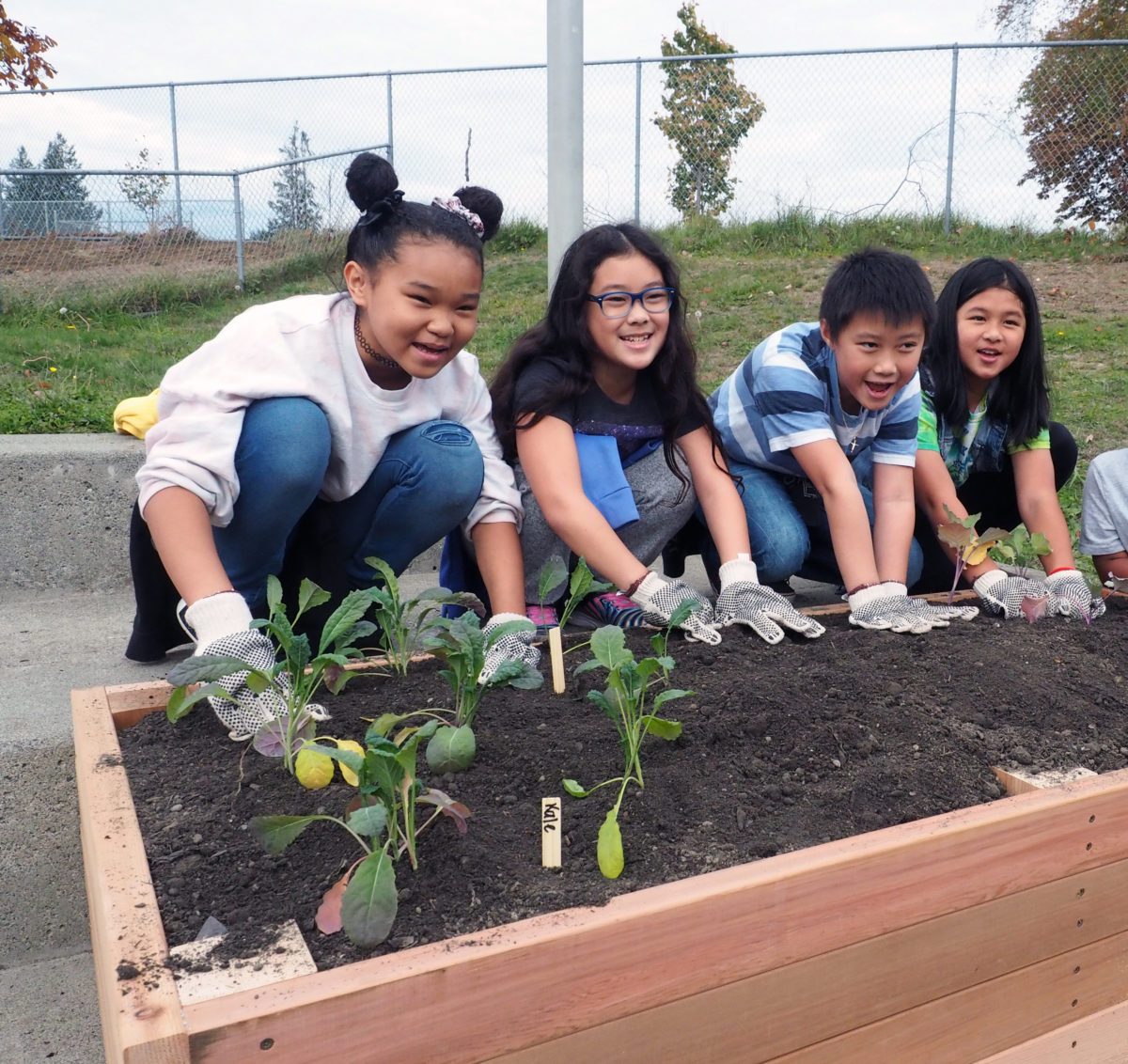 Our Values
Community
We build and support authentic relationships with each other and those we serve.
Equity
We strive to be allies for healthy and just communities, while building our own knowledge and capacity to do this work.
Collaboration
We listen and respond to community needs because we know our impact is greater when we work together.
Integrity
We earn trust by being respectful, honest, and following through on our commitments. We set high standards and do quality work.
Growth Mindset
We lead with curiosity, recognize that we are always growing, and view mistakes as opportunities to learn.
Our Commitment to Racial Equity
At EarthGen, we recognize that BIPOC (Black, Indigenous, and People of Color) communities are disproportionately affected by environmental issues such as climate change, declining air and water quality, limited access to natural areas, and food insecurity. Unfortunately, these same communities suffer from large disparities in educational opportunity and achievement. For these reasons, EarthGen has prioritized racial equity since its founding. In 2017, the EarthGen Board of Directors adopted a Racial Equity Policy, making a commitment to becoming an anti-racist organization.
Becoming an antiracist organization requires continuously interrogating our own belief systems and improving cultural proficiency. As a white-led organization collaborating with diverse partners, we know that we must listen and learn on our journey to be effective allies for equity and justice. With humility and a growth mindset, EarthGen's board and staff are committed to:
Learning about personal, systemic, and institutional racism through training, study, and reflection;
Increasing the diversity and cultural competency of the staff and board;
Authentically collaborating with partners and stakeholders to ensure that community needs are centered in our work;
Closing gaps in the educational system that disadvantage BIPOC communities in schools across Washington;
Advancing environmental justice through education and action projects in the community.
Equity in EarthGen's Programs
As our knowledge and capacity grows, we are committed to expanding our services to schools with diverse student populations, while building partnerships that support equity-centered and culturally-responsive teaching and learning. In response to a growing number of requests from educators, EarthGen is strengthening the integration of environmental and climate justice into our programs.
---